Gem Corn Inspired Hoops Collection
Example product title
Regular price
Sale price
$19.99 USD
Unit price
per
Sale
Sold out
Share
View full details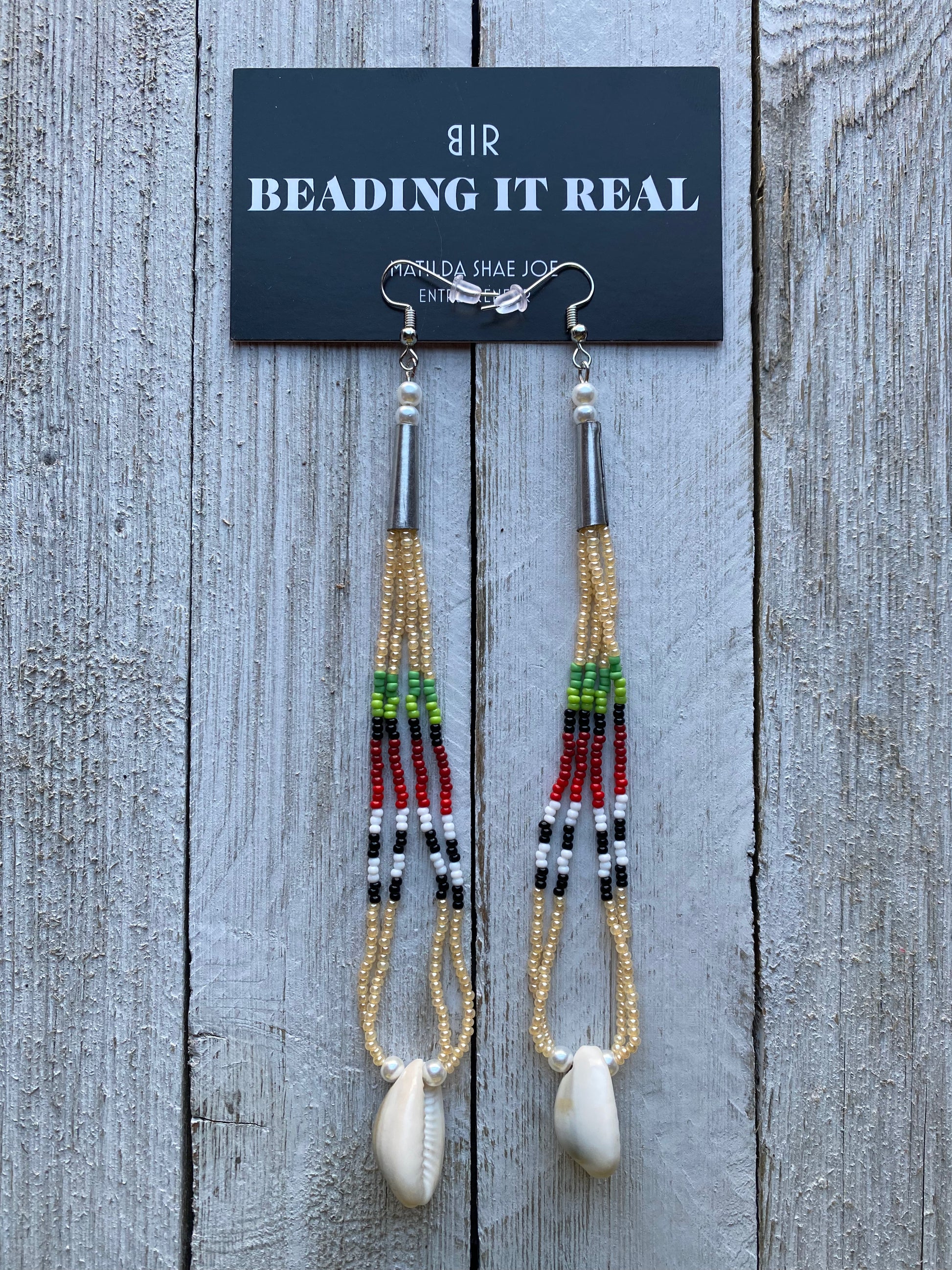 Beige Christmas Dangles by Beading It Real
Regular price
Sale price
$32.00 USD
Unit price
per
Sale
Sold out
Share
View full details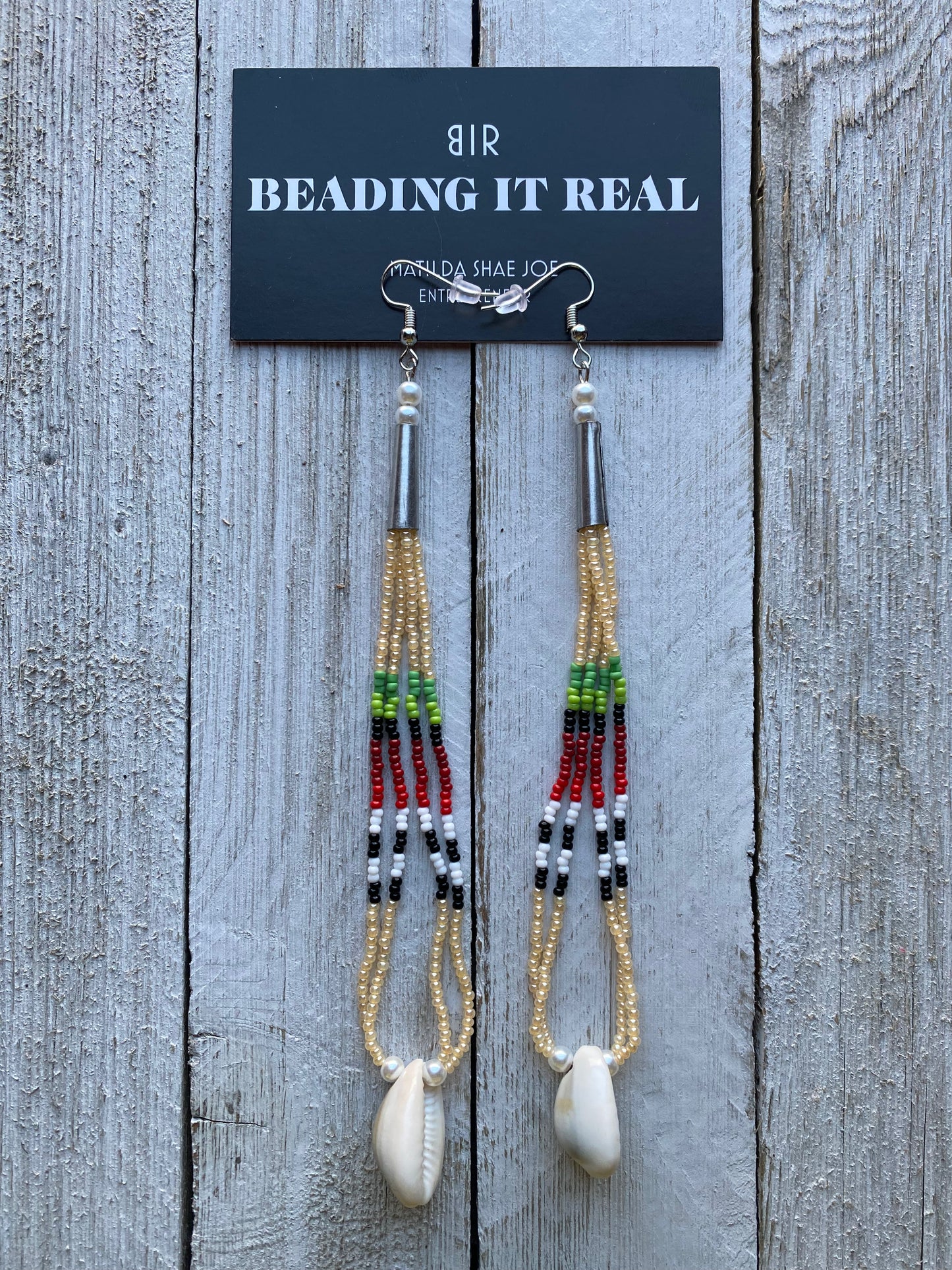 More Products by Beading It Real
THE BIR PLAN
As CEO of Beading It Real my future plan is to give back to my community through beading.
I wish to offer a safe place for women and men to bead freely with help from myself and others. Through my future program I hope to help create a space for indiviudals who are overcoming addictions. Beading is medicine and I believe my bead class will offer a piece of hope and passion ignited by beading.
C O M I N G S O O N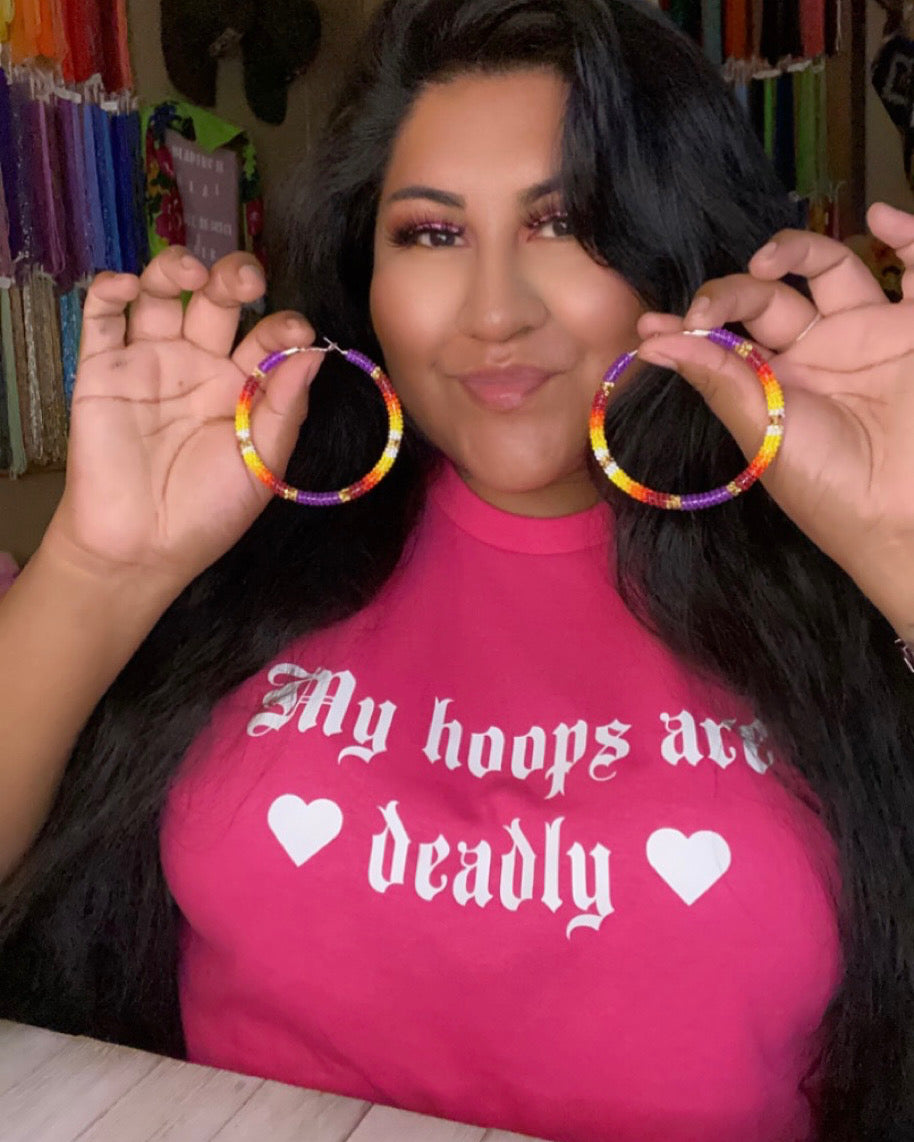 Get to know the owner of Beading It Real..
Hello! My name is Matilda Shae Joe. I am from the San Carlos Apache Reservation. I am also part Navajo and always admire that part of who I am. Being a business owner of a Jewelry Business on my Rez is spectacular!
I started beading in 2013. Many family members have told me that beading was definitely in my blood. Making that more of a passion then hobby for me.
I have worked with the San Carlos Forestry, US Fish & Wildlife Service and National Park Service over the years but beading has always been right there waiting for me.
After losing 3 very important people in my life I started on my journey to heal. Times I did not want to talk I ran to beading. Beading is truly medicine! I always told myself if I could stay home and bead all the time, I would! So, I made that a reality.
In 2020, just around quarantine time I had a video of my Mega Deadly Hoops go viral on TikTok. The amount of support and love I received was just the right amount I needed to go for it! I became a Small Business Owner!
3 years later I am very humbly successful at my craft.
When people wear my beadwork I want them to feel Beautiful, Respected and Powerful.
Being a Native Business Owner is definitely one of my favorite titles I had accrued. I hope to inspire our youth and give them a representation of what a couple of hank of beads and hoops can do!
My business is dedicated to:
My Grandma Lucinda Jagles. Thank you Grandma for raising me to be kind, loving and giving.
My Father Curtis Joe. Thank you Dad for rasing me to not settle for less, to always keep my head up and be positive!
Last but most definitely not least, My Mother Anjanette Jagles aka AJ. Mom, words cannot describe how grateful I am to have you as my mother. Thank you for everything. I truly owe my success to you.
I miss you all, but its not goodbye, it's see you later!